Programs – We Care Packages
We Care Packages because WE CARE and we want these children to know the community loves and supports them!
What's in a We Care Package?
A We Care Package is a bag full of all the basic necessities a child entering foster care will need for their first several nights of care along with additional items to help comfort them during their difficult time. This bag is intended to stay with the child throughout their journey. Depending on the age of the child each bag should have the following:
3-4 outfits
PJs, socks, and underwear
Shoes
Toiletries
Bible
Books age appropriate
School supplies (as needed)
Blanket
Toys
Infant bags may also include:
Diaper bag
Diapers, wipes, rash cream
Bottles
Sippy cup
Pacifiers
Infant feeding utensils
Burp cloths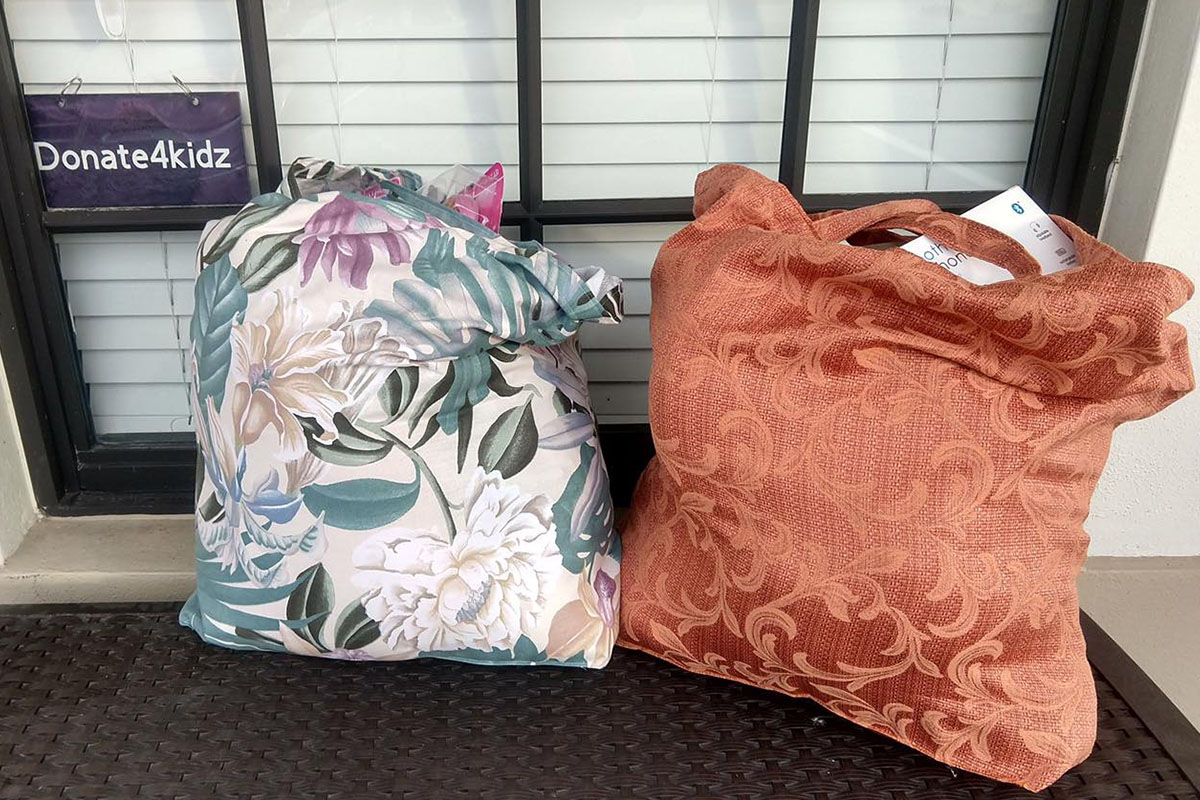 Due to the generosity of our community supporters, the Donate4Kidz Foundation is able to provide new age-appropriate toys as Birthday Wishes to children in foster care. We maintain an impressive selection of toys, sporting goods, electronic devices, bicycles and so much more and can fulfill gifts from their first birthday on through pre-teens.
We make it easy! Simply fill out the quick Birthday Wish request form and our volunteer team will prepare the gifts and have them ready for pickup outside our SW Cape Coral location the week of your child's birthday.